Governors Who's Who
If you wish to contact a member of the Governing Body, please email: governors@shoodle.co.uk
---
Patrick Fitzpatrick - Chair of Governors, Vice Chair of Accounting for Resources Committee, Foundation Governor
This is my tenth year as a Foundation Governor for the school and fourth as Chair of Governors. I have two daughters, both of whom attended this school. The role of governor is rewarding and I always feel proud to see the children "grow in wisdom and in grace".
---
David Connolly - Vice Chair of Governors, Foundation Governor
I live in Henley and am married with two children both of whom are at the school. I became a Foundation Governor in 2014, shortly after my eldest son started at Sacred Heart. I am an in-house Solicitor working for InterContinental Hotels Group (IHG), covering a broad range of commercial and compliance related issues. As a member of the parish and as a parent I am keen to contribute what I can to ensure the School continues to play a thriving role in our community."
---
Miles Saunders - Chair of Performance & Standards Committee, Foundation Governor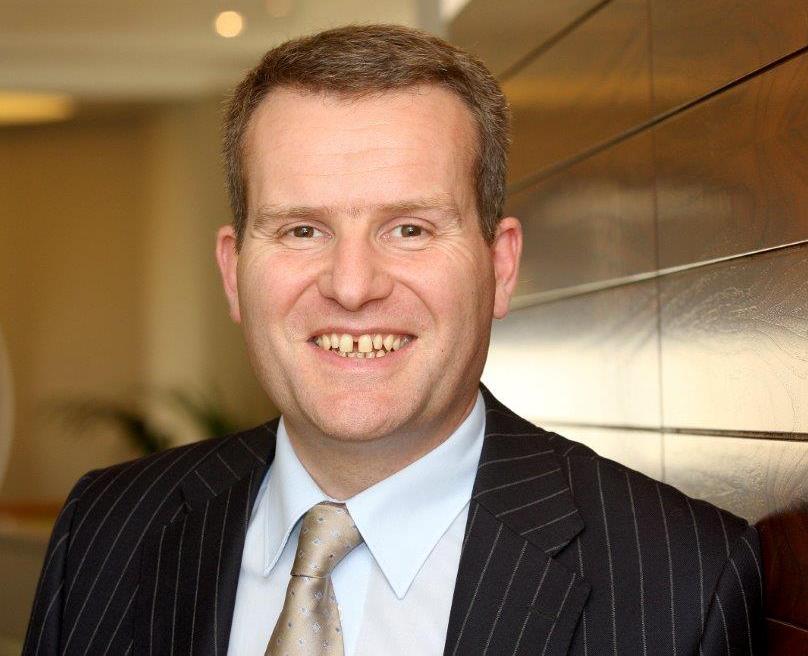 I am a Foundation Governor with one child at Sacred Heart, in Year 6 and live locally, working as a chartered accountant. I wanted to become a governor to support the school, maintain its aims of developing rounded, confident children as-well-as utilising my finance and data analysis skills to support the school.
---
Ken Ingram – Vice Chair of Performance & Standards Committee, Foundation Governor
I am a Foundation Governor and have two boys at Sacred Heart Primary School currently in Year 6 and Year 2; both boys have come through the Sacred Heart system from Pre-School.
I am also a qualified English FA Level 1 football coach and work, at present, extensively with AFC Henley under 11 age group.
I have an IT Outsourcing business and assist start-ups and failing businesses grow and prosper and I feel my business ethics, personal beliefs and Catholic ethos will contribute to the continual development, growth and progress being made by Sacred Heart Primary School.
---
Luke Thompson - Foundation Governor
I have been a Foundation Governor for 10 years and all 3 of my children have attended Sacred Heart School. I find the role both stimulating and rewarding, in contributing to the strategy and progress of the school and in seeing the positive impact on outcomes for the children. My training is as an economist and I am currently Managing Director at Markit Economics, which runs business surveys globally.
---
Amy French - Parent Governor
I have worked internationally for media companies guiding marketing and advertising campaigns to success in the global market.
When we started our family, I decided to leave my career to concentrate on bringing up the children, most particularly to ensure they benefitted from a good education. I have two children, one having left Sacred Heart for Gillotts School and another in Year 6.
As a very satisfied parent and having worked as a Teaching Assistant at the school, I understand the wishes and priorities of both parents and staff. I believe this unique insight will allow me to work adeptly for the school and its community as a Governor.
I feel a strong sense of gratitude for the start Sacred Heart School has provided for my own children and I am committed to serving the school as it continues to provide a safe and caring place of learning and development for children in their crucial formative years.
---
Karen Barker - Chair of Accounting for Resources Committee, Foundation Governor
I became a Foundation Governor in May 2017. I am married with 3 children with 2 at Gillotts Secondary School and another in Year 4 at Sacred Heart. Having been a parent at Sacred Heart since 2007 I felt it was time to support the school further. The school has given my 2 eldest children a great start in life both from an academic point of view and provided them with a caring and nurturing environment in which to excel. As a parent and governor, I want to support Sacred Heart as it continues to nurture the development and achievements of every child.
I am a School Business Manager at a Oxfordshire primary school therefore am able to use that direct knowledge and experience to support Sacred Heart in my role as a governor. I am currently studying to achieve Level 4 Diploma for School Business Managers.
---
Adam Smith - Parent Governor
I've been a parent governor since November 2017 and have lived in Henley for the last 10 years. I originally trained as an accountant but have transitioned into Sales and Marketing working with companies such as DHL and Vodafone. With 3 children at Sacred Heart I have a very close interest in the success of the school, it's pupils and staff. I hope to bring a fresh perspective and commitment to continue the good work already achieved by past and current staff and governors.
---
Nicola Edwards - Teacher Governor
Having been a teacher for 25 years I am now the Assistant Headteacher at Sacred Heart Primary school, where I have been teaching since 2005.
In my teaching career I have taught across all age ranges from Foundation Stage to Year 6, and in many different counties including Berkshire and London. I am currently the Year 2 class teacher, which I love.
I feel passionately about primary education and ensuring high expectations for all children. It is my belief that with a sound foundation, both spiritually and academically, our children can go confidently into the wider world to be successful in whichever field they chose.
I am keen to serve as a teacher governor to help to further improve the school as it continues on it's journey to become the outstanding educational establishment I believe it to be, whilst always nurturing every child as an individual.
---
Rebecca Stimpson - Foundation Governor
I am a Foundation Governor having joined the governing body in September 2017. I have two sons, one who is in Year 6, and the other, who went through Sacred Heart and is now in Year 9 at Reading Blue Coat School.
In my day job I am a Chartered Electrical Engineer and a manager of an operational team at National Grid electricity control centre, where alongside a technical management role, I deal with team performance and process improvements, and aim to bring these skills into full use as a governor.
As both a member of the parish and as a parent I am keen to 'give back' to the school in any way I can, to help ensure that the school continues to thrive and remains a special place in which our children can develop and grow.