Governors Who's Who
If you wish to contact a member of the Governing Body, please email: governors@shoodle.co.uk
---
Patrick Fitzpatrick - Chair of Governors, Vice Chair of Accounting for Resources Committee, Foundation Governor
This is my eleventh year as a Foundation Governor for the school and fifth as Chair of Governors. I have two daughters, both of whom attended this school. They enjoyed their time and thrived here. The role of governor is rewarding and I always feel proud to see the children "grow in wisdom and in grace".
---
David Connolly - Vice Chair of Governors, Foundation Governor
I live in Henley and am married with two children both of whom are at the school. I became a Foundation Governor in 2014, shortly after my eldest son started at Sacred Heart. I am an in-house Solicitor working for InterContinental Hotels Group (IHG), covering a broad range of commercial and compliance related issues. As a member of the parish and as a parent I am keen to contribute what I can to ensure the School continues to play a thriving role in our community."
---
Miles Saunders - Chair of Performance & Standards Committee, Foundation Governor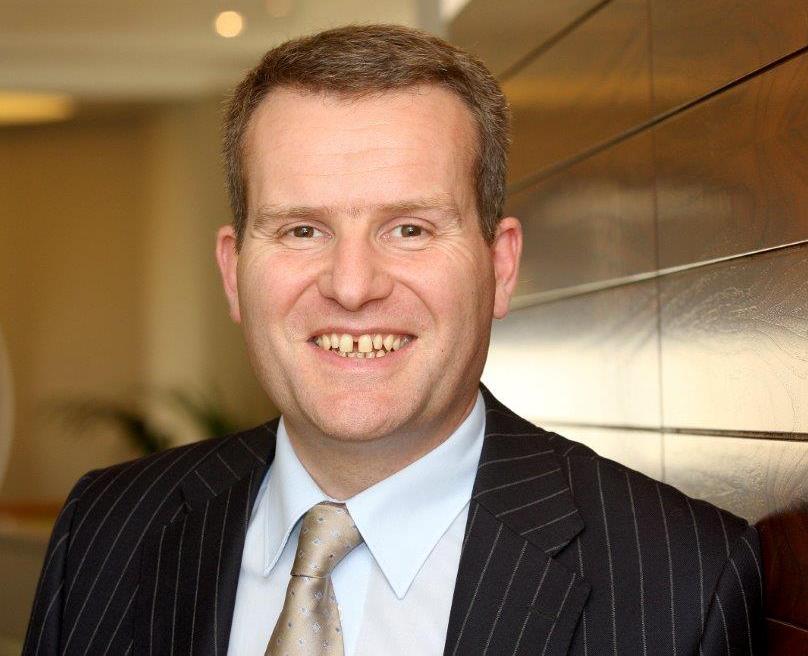 I am a Foundation Governor with 2 children who have recently attended Sacred Heart and live locally, working as a chartered accountant. I wanted to become a governor to support the school, maintain its aims of developing rounded, confident children as-well-as utilising my finance and data analysis skills to support the school.
---
Ken Ingram – Vice Chair of Performance & Standards Committee, Foundation Governor
I am a Foundation Governor and both my boys have come through the Sacred Heart system from pre-school. My youngest is in year 4 at Sacred Heart and my eldest is at Gillotts School in year 8.
I am also a qualified Scottish SFA English FA Level 1 football coach and work extensively with AFC Henley under 12 age group.
I have an IT and Sales Outsourcing business and assist start-ups and failing businesses grow and prosper via strategy and change management processes. I feel my business experience and ethics, personal beliefs and Catholic ethos will contribute to the continual development, growth and progress being made by Sacred Heart Primary School.
---
Amy French - Co-opted Governor
I have worked internationally for media companies guiding marketing and advertising campaigns to success in the global market.
When we started our family, I decided to leave my career to concentrate on bringing up the children, most particularly to ensure they benefitted from a good education. I have two children, both of whom attended Sacred Heart, at Gillotts School.
As a very satisfied parent and having worked as a Teaching Assistant at the school, I understand the wishes and priorities of both parents and staff. I believe this unique insight will allow me to work adeptly for the school and its community as a Governor.
I feel a strong sense of gratitude for the start Sacred Heart School has provided for my own children and I am committed to serving the school as it continues to provide a safe and caring place of learning and development for children in their crucial formative years.
---
Nicola Edwards - Teacher Governor
Having been a teacher for 26 years I am now the Assistant Headteacher at Sacred Heart Primary school, where I have been teaching since 2005.
In my teaching career I have taught across all age ranges from Foundation Stage to Year 6, and in many different counties including Berkshire and London. I am currently the Year 3 class teacher, which I love.
I feel passionately about primary education and ensuring high expectations for all children. It is my belief that with a sound foundation, both spiritually and academically, our children can go confidently into the wider world to be successful in whichever field they chose.
I am keen to serve as a teacher governor to help to further improve the school as it continues on it's journey to become the outstanding educational establishment I believe it to be, whilst always nurturing every child as an individual.
---
Chris Baughurst - Parent Governor
I am a step parent to a daughter in Year 3 and since she started at Sacred Heart School, I have been involved in our school's community and have rediscovered my faith as a Catholic. I have 2 older children, one of which has ASD.
I am a Police Officer in the Metropolitan Police, specialising in Schools and Youth Policing, and have delivered topics such as e-safety to pupils and staff at our school. I am also on the National Committee of the Gypsy, Roma and Traveller Police Association (GRTPA), the staff association for police officers and staff of GRT backgrounds.
As a Governor, I believe my experience in public service, my enthusiasm for maintaining Sacred Heart's strong sense of community and perspective of being an SEN parent are a valuable asset to the School.